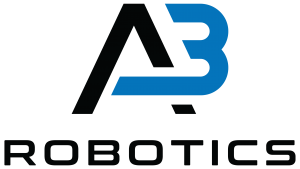 The activity of ATRI ROBOTICS Ltd. is primarily oriented to provide its customers delivery, mounting, installation, commissioning (putting into operation) and technical maintenance of robots and robotic systems. The company strives to meet the ever-growing needs of the Bulgarian market by increasing the automation of production through robotic systems.
Thanks to many years of experience in the field and qualified, trained and certified by our partners service, we ensure a minimum stay of the delivered equipment to our customers.
The ATRI ROBOTICS team is able to advise you on the most appropriate equipment depending on the specifics and needs of your production and will perform all the necessary activities regarding the delivery, mounting, installation, commissioning, training of staff and technical maintenance of:
Our main goal
is the long-term working relationships, collaboration and additional services in the process of operation of the equipment ordered by you.